How To Attract A High Value Man
In a world of lock downs, swiping left and right on apps and having virtual dates, finding the one has never been more challenging.
The dating world is a challenging space but for a high value woman that wants to attract her equal counterpart, the challenges are far more. There are plenty of options our there (and we love options ladies), but we seem to be choosing the wrong options time and time again!
Ladies, I get it - the frustration of never ending first dates with men you have nothing in common with, don't see a future with, leave you with question marks at the end of it, meeting the same toxic men...it's a never ending process!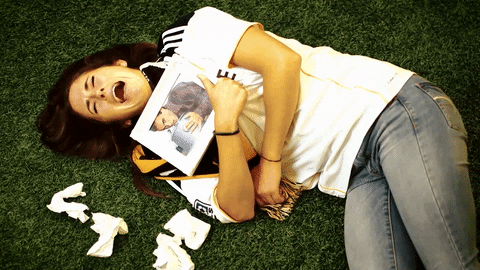 It leaves you wondering, why you can't seem to meet a good man, why all the f*ckboys come your way, why you keep getting ghosted, why he keeps pulling away, why this always happens to you?!
The problem ladies isn't so much with the man himself. I say this with sheer love but, it's time to come back and self-reflect on YOU!
Dating is not so much about finding the one. It's about attracting the one.
So far, you have been chaotically seeking and searching for something - an idea. The idea of the man that you want to be with. You have been playing offence with the same game plan, same moves and tactics and well...it just isn't going to work!
If you want to begin seeing results in your dating life and start attracting a high-value man you have to start doing different. This is exactly what we are going to go through in this post!
What is a high-value man?
If we want to attract a high value man well, we need to know what makes a man low value and high value.
A low value man:
Has no ambition, drive or purpose

Has no respect for your input or opinions

Is not financially stable

Emotionally unavailable or distant

Cannot commit to anything; jobs, relationship, dates etc.

He is always 'busy' and cannot make time for you

He puts you down

Gets jealous easily

Toxic or abusive

Extremely concerned about his self image

Always cancels on you last minute

Makes you feel insecure and not good enough

Surrounds himself with friends that are similar to him

Quick to criticize others and never takes responsibility

Tries to control you in direct or indirect ways

Tries to change you to how he wants you to be

Finds it difficult to compromise or meet you halfway

Feels entitled to sleeping with you

Ghosts you
Ok ladies, I am sure you can all relate to one or more of these! No shame, no self-judgement, girl! We've all been there, me included!
The thing about dating and relationships is, no one teaches us what healthy looks like and what to look for in a man. And there are plenty of reasons why you have been attracting low value men (which I will get into later).
So, let's now look at the qualities of a man high-value!
Ambitious, determined, intelligent, driven and has a purpose

Financially stable and successful in his career

He is a leader in what he does

Has a growth mindset

Has emotional intelligence

Has integrity - a.k.a if he says he is going to do something he commits to it - he is a man of his word!

He treats women with respect

Knows how to make a woman feel safe and secure in his energy/presence

Has a certain je ne sais qui vibe about him

He is assertive and knows what he wants

He understands how to manoeuvre power dynamics

Has high standards and values for himself

He is not afraid to apologise

Takes care of his body, fitness and health

Takes pride in his appearance

Proactive in planning dates

He basically, has his sh*t together!